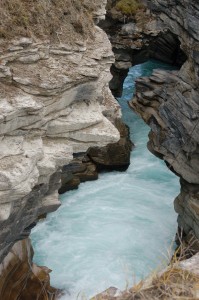 Hyper-positive behavior, based on either/or thinking (See part 2) is not actually positive. What I am talking about is acting as if strident denial of anything that can remotely be considered negative is spiritual, perhaps seeking to impose this view on others. Resisting negativity or making a big show to others about how to be more positive is reactive posturing. It is also annoying.
Hyper-Positive behaviors involve the third definition of positive as "certain." They involve over-certainty, which becomes rigid.
A hyper-positive stance is a generally a defensive stance. Hyper-positive posturing defends against emotions the individual fears will overtake them, plunging them into unmanageable states. It is a means of control.
There is always something fishy about excess conviction. Something is driving it. I am not talking about solid inner knowing. Experience-based understanding is a lovely achievement. I am talking about rigidity of belief, bolstered by resisting something perceived as a threat, something inside, or in the world.
These following issues are not exclusive to but can be aggravated by a hyper-positive stance:
Fear of your own thoughts and feelings
Suppression and denial
Fear or judgment of anyone who does not uphold similar viewpoints
Veiled moralistic superiority over persons considered negative
Lack of integration
Perfectionism
Harsh self-judgment when compassion is called for
Lack of discernment for fear of thinking the wrong things
Being out of touch with personal motivations
Inability to realistically assess risks
Use of platitudes that bolster parroted beliefs instead of observing life directly and allowing meaning to occur as an organic experience from within
Habitual over-commitment with less than optimal follow through
Making assumptions about what events mean without tapping into actual intuitive perception
Deciding what things mean for other people, which is a boundary invasion
Different personalities will express different clusters of these patterns. Very few exhibit them all.
Experiencing painful or difficult emotions is human, not negative. Judging and condemning them IS.
Looking at risks realistically is not negative. Refusal to acknowledge risks may leave you unprepared to overcome them.
If you are intuitive and sensitive, it's especially easy to feel shame if you are around hyper-positive posturing. Sensitive people often feel the shame that others suppress, and mistake it for our own. Take care not to get drawn in and feel like you're a negative person if you spend time around someone with a hyper-positive stance.
What have you observed and experienced hyper-positive states, in yourself, or in others?