I have a friend who uses the word "religious" differently than most people do. At first I had trouble understanding what she meant. She is a self-aware therapist, a shaman, and a highly insightful elder. I have been contemplating what she means when she describes someone this way—particularly those who are not involved in or interested in religions. Through my meditations on it, I have come to find her use of the term enlightening.
Let's unpack what she is describing:
Spiritual people who are comfortable with the universal energetics and insights that underlie and lead to the development of religions are not "religious" in the sense I am about to describe–and probably already understand.
The word catholic means "broad-based, diverse and liberal" when it is not capitalized. It is used largely to refer to a person's tastes. The same word refers to the Catholic religion when capitalized. Similarly, my use of "religious" here is like an antonym or opposite for catholic. It refers to tastes or habits of mind that are narrow, based on either-or thinking, and rigid. In this case "religious" specifically refers to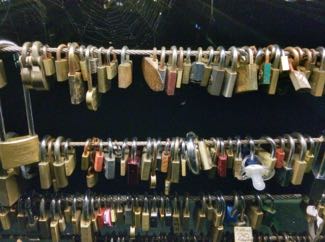 belief that is mind-based, garnered from something one has been told to believe, instead of upon direct personal experience.
Here is an example: Someone I know was listening to a transformational speaker and became fixated on the fact that the speaker mentioned that he likes a particular country. Instead of paying attention to the transformative value of the speaker's offering, she went off on a mental tangent, judging him for supposedly tolerating atrocities she associates with that country. Obviously she had no way to know the speaker's standpoint on the problems. This thought-based, emotional reaction was irrelevant to the main thrust of the talk.
The content of the talk applied directly to life issues she was too fearful to take on. In this incident, judging the speaker and taking attention away from what was being said constituted:
–a defense, preventing insight from getting in
–a way to stay stuck, avoiding life change
–a conceit, owing to the use of moral superiority to hide behind
We cannot say someone is "religious" based on one incident, any more than you can say someone is Catholic if they attend one Christmas Mass. The habit of thought I am talking about is consistent. It is a defense against insight.
Implications of "religious" and characteristics of people the term fits:
–narrowness gussied up as idealism or Rightness
–judgment of other people under the veil of moral superiority
–black and white thinking
–trying to navigate life from a set of rules instead of sensing what is going on and making a fresh and principled response
Let me unpack this in more detail: Unfounded, mind- or belief-based, idealism is "religious." It is unfounded on experience, impractical, unpracticed, or even unpracticable in actual life. Movements or political actions based on concepts that spring from judgments, reactions, and suppressed personal emotions create, at best, ancillary problems. This can be seen as a naive attempt to solve a problem without appreciating the context in which the problem exists. I will skip making an example here to avoid inadvertently stirring up reactivity, taking those who most need to hear this off on a distracting tangent.
From the perspective of learning personal balance by working with the Elements, being "religious" can be described as: too much Air (thought), heated up by Fire (passion), in the absence of adequate Water (emotion—this kind of reactivity is out of touch with personal emotion and uses reactivity as a substitute), with the Element of Earth being both deficient and stuck (Earth represents grounding in reality. When it is stuck, people become rigid and resistant.).
From another point of view, being "religious" is almost the same as being controlling. The person is seeking security and stability by being Right. Like all psychological defenses, this behavior protects the person from insight and change until he or she is ready and able to face life's paradoxes and inconsistencies more directly.
A lot of people who are spiritual dislike anything religious because they lump it in with the "religious."
Similarly, many good hearted people resist spirituality because they associate it with control issues and hypocrisy, including wars and outright abuse, supposedly founded on religions. Those who have openly explored numerous religions understand that the universal and spiritual heart of each religion stems from something lovely. The "religious," unable to grasp the heart of it, become fanatic and sometimes perpetrate upon others. Again, that is a conceit and a defense.
None of us are totally free from limited thinking or judging others. Excessive resistance to religion can show a "religious" reaction toward those who are religious. 🙂
People being people, there is no group anywhere that does not contain individuals who are "religious." Wherever we have beliefs, we have people who grasp them with their minds and become passionate, without yet being able to live these beliefs from day to day. This is a call for compassion.
It serves us to look inside and see where we are being "religious" ourselves.
What are YOU "religious" about?
How does this play out in your life?
What persons or groups show up as "other" when you hold this view?