"When a defect becomes common, it is considered as the normal state by the generality." ~ Inayat Khan
These behaviors indicate the kind of personal development I have been referring to in the last few posts:
—the ability to accurately self observe
—familiarity with one's defenses and ability to see them in action
—having a healthy relationship with power
—the ability to observe everything one does not like about one's self without losing at least partial objectivity or self love, including any abuses of power
—having established an observing center of consciousness that is present and operates like the hub of a wheel, like the still point within all personality manifestations
—the ability to be consistent over time, when choosing to do so
—a high degree of personal congruence between thought, speech, and action
—being able to observe and acknowledge lack of congruence or inconsistency without activating defensive behaviors
—knowing where one's blind spots are and being willing to recognize and explore them if someone points them out
—the ability to intentionally produce authentic positive states
—the ability to observe one's reactive emotional states without overly identifying with them, while simultaneously in touch with parts of Self that are not in reaction
Obviously, if someone cannot self assess accurately, they will be unable to evaluate their relationship with the above capacities.
Again, we are not consistent. We have aspects of ourselves that are more developed, and aspects which are less. We are susceptible to conditions, circumstances, physiology, and many other influences that can conspire to activate hidden places we have not mined, or push us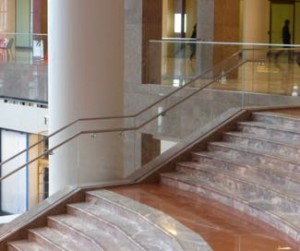 beyond our ability to cope. For those on a path of development and awareness, it can be said that these stresses not only SHOW us what we are made of, but BUILD who we become. 
Given that the pressures of life assist in bringing out who we are and in forming who we become, by what basis do you determine whether or not a difficult set of circumstances serves you? 
Comfort may keep one embedded in habitual conditions that do not support Awakening. 
How do we determine whether or not a stressful situation serves us? Here are some useful questions or potential guidelines for your consideration:
—Am I able to learn through the distress this situation brings up?
—Does this distress further my development?
—Am I discovering something new, or repeating something?
—Am actively in the process of learning how to engage with the same circumstances in ways that do not evoke distress?
—If the situation is resistant to change, are there any elements of the situation that CAN be modified, that will take pressure off of it? What would I need to do to enact this change? How can I enable myself to do so?
—Does my intuition support remaining in the situation?
—Do I sense a karmic aspect to this situation? If so, what does it call for?
—What would I need to do or learn to create a sense of resolution?
—Is remaining in this situation the Highest Possible Option at this point in time?
While they can certainly help, even clear guidelines do not always transfer into the messiness of life itself. Especially in moments of overwhelm, we may make choices that do not serve us. The more we seek to learn from these experiences and aim not to repeat them, the more reliably we can use them to enhance positive values.
When a situation becomes static and is not changing, it is time to do something different. Flatness or a deadened heart must not become a status quo. With the exception of conscious, living ritual, repetitive, scripted or patterned interactions usually consume time and life energy without offering much in return.
How do YOU sense whether a stressful set of circumstances is useful to you?
How do you make use of stressful circumstances?
What does it take to keep you engaged if the conditions are difficult?