"Truth alone is success, and real success is truth." ~Inayat Khan
"Reality itself is its own evidence." ~Inayat Khan
Last night I had a delightful discussion walking with a dear friend. He's a psychotherapist, highly involved in spiritual and self development groups. I suggested that we discuss "the specifics of the personality's defense structure in relation to an individual's capacity to self observe." We had fun with that one.
I can't say how relieved I was when he synchronistically brought up the exact conundrums I've been chewing on in this post series. He spoke about several spiritual traditions, and their descriptions of the perception and behavior that accompany different levels of initiation.
Models are not necessarily important to me. What is important to me is experience and resolution of distress.
I know, accept, and agree that in ultimate consciousness we are all, already, God. That is a cosmic truth. Simultaneously, on human planes of experience, we DO have different capacities to perceive, to self observe, and to express mastery within our lives.
Over the last few posts I've been building a context for several key points. I am seeking to communicate how difficult it can be and what it feels like to be fairly developed and to interface intimately with people who are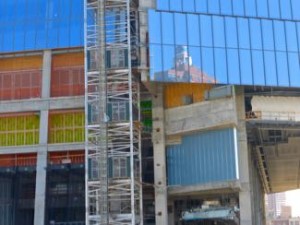 not as self aware as they THINK they are. This is not about ego. It is not about being better than someone. It's about trying to sort myself out and get clear about who I am, rectifying self observation with actualities.
I must assume that some of you are in your own processes about this.
If I were to lay out the body of knowledge—which I do not know—about levels of initiation and their related criteria, this would objectify the context. I might also lose most of you. I still begin to glaze over when my walking friend goes into the details.
It was frustrating and made me sad when I could not get through the leader's defenses at the recent retreat. My walking friend described exactly how the defenses work in those who teach spiritually but have not resolved them, and which layers of defense persist the longest as one develops. I felt relieved and understood.
I am still chewing on Therese's comment about 5 blogs back: I totally agree that we must accept where people are at, and be able to step away. I also perceive value in the ideals and processes that make me choose engagement over disengagement more often than it serves me.
I need to balance my passionate values and willingness, with applying my good discernment to CHOOSE whether to engage or step away from moment to moment.
Working with what Life gives us to manage is another value that yields important rewards in facing parts of ourselves we would not otherwise encounter. Balancing this value with a genuine need to step away is a delicate art. Such a choice is best made from our highest motivations, from not habit, policy or merely to avoid discomfort.
A friend just called me. Her partner (also a friend) said something that hit a sort point. It was readily evident to me that his comment was shaped by his defense structure. It had nothing to do with her. She was confused because he tends to be highly aware and emotionally appropriate.
In a conversation about the topics over the last few blogs, he pointed out: "We can be highly developed in many areas while other parts of ourselves lag behind."
It can be confusing when someone who is usually self aware makes a comment from of a part of themselves that is less developed.
Self awareness is both subjective and objective. Self observation provides a degree of objectivity toward our subjectivity. In result, we do not become consumed by or fully identify with our emotions or states. This confers perspective and supports growth.
Advanced self awareness is not about what we THINK we are, it rectifies experience with actualities. We need reflection and interaction with actual peers or those who are more developed than we are to achieve this. As we develop, there are fewer people who can reflect us accurately.
Relating gets complicated when people we interact with project onto us what THEY are or think—especially if they do it with a lot of misguided conviction. Sometimes I still get confused when I receive 'reflections' that are not aligned with who I know myself to be—or perhaps even who they are themselves! When one is sensitive to energy, the person's conviction and sincerity can create confusion about who we are as we take that in. This compounded when the person does not know who THEY are and lacks continuity from moment to moment.
I described to my healer an interaction during which someone was making demands of me that had no basis in the reality of who I am. His concepts of where I was coming from, what I was doing, and how meeting his demands could play out in actuality were skewed. My healer smiled gently and said with compassion, "It's like he's asking you for a square football."
What is the difference between THINKING you are developed in some way and actually BEING developed in that way?
What causes a gap between the two?
How it is possible to address this gap?