Forgiveness is totally tied up in our personality structures and belief systems. This post contains potential action-steps from the Forgiveness series. Tips and tools in this text help create conditions that support authentic forgiveness from the inside out. Each person may need a different prescription, so I am including a Holistic selection.
Tips are categorized with respect to the Modes of Forgiveness in Posts 1 and 2. These suggestions are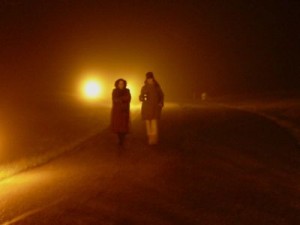 primarily Inner Work (see related post series). Forgiveness is internal. When we forgive inside, and forgive ourselves, authentic external expression naturally follows.
These behaviors and exercises help us to respect and release our wounds. They begin with practices that help us to avoid setting ourselves up for resentment, and work toward more profound strategies for managing and releasing pain. Part 1 covers Social and Mental skills and tips. Part 2 goes into Emotional and Transcendental.
If you have been through horrific experiences of loss and abuse you may need additional support. Practice forgiving yourself in all the ways you are able until you can take on challenging incidents involving others, or life itself. The frustrated rage of torment can make us push away the energy and possibility of forgiveness. Whenever you can, stay open to even small experiences of relief and release. No matter where you start to eat the elephant, you will make progress.
Social Level
Change "What's wrong?" to "What do you need right now?"
Place more value on what you think of yourself than on how others perceive you.
Acknowledge and communicate your needs–without making others responsible for them.
Acknowledge other people's needs–without assuming inappropriate responsibility for them.
Take careful note of people's capacities before making yourself vulnerable. Expect a learning curve, and possible inconsistency under different circumstances.
Set boundaries with compassion for yourself.
Make yourself vulnerable and open where compassion is abundant. Talk about your wounds only with people who can relate, understand, and make a caring response.
Notice when and why you begin to blame or become defensive. What is going on inside? Seek to use clear boundaries instead of defense.
Notice when you feel like you need pretense. What do you need from yourself at that moment, in order to be authentic?
Resolve disagreements whenever possible–and attempt to even when you're not sure you can. Life goes by quickly. People can die before you forgive them. Forgive whether or not you care to spend time with someone again. You can release them in peace.
"Never let the sun go down on an argument."
Mental Level
Remember that lack of forgiveness binds you to the people who hurt you. Consider exactly what it costs you to maintain a grudge. Free yourself.
Learn from your mistakes—especially if they hurt. Let the lesson be about insight and understanding, not a way to be hard on yourself but a way to move forward with grace.
View pain as a form of guidance. What needs does the pain speak for?
Find the gifts in your wounds–authentically.
Think, visualize, imagine, intend, and wish for authentic forgiveness (but do not fake it).
Notice claims you make against yourself and assess what kind of personal development would allow you to release them.
Read my Post series on Betrayal.
Notice your internal talk. Never talk to yourself in ways you wouldn't dream of addressing someone you care about. If you speak harshly to yourself, invite a compassionate voice to come forward. Do this every single time, if you can. The nasty voice is not "you," but only a part of you. You need not to take its comments to heart. Talk back to that voice, balancing its harsh assumptions with loving truth.
Put yourself in the place of others and seek to understand the circumstances and conditions that formed their fractures.
Which of these tips stands out for YOU?
What can you do to help yourself to remember to practice it when you need it the most?