In the last post I introduced the project of becoming transparent to unwholesome energies and influences to prevent taking on external energies. Let's now explore the skills that support transparency: Clarity and discernment. Contemplating these rather abstract words makes it easier to access the parts of ourselves that can actively apply these gifts in daily life.
Discernment is the ability of the mind to perceive differences between things without cloudiness or obstruction. Clarity is a state of Being that allows light and insight to penetrate and pass through you.
Understand that clarity and discernment are not just something you HAVE or LACK. They are skills we cultivate with practice, and they contribute to success in every life arena.
Clarity is similar to transparency. The word clarity implies perception and intelligibility. Clarity is coherent—whole. Transparency is open and free from pretense. I am using the word transparency with respect to letting energy come though without sticking, and the word clarity to refer to your interior state.
Note that when you put on pretenses, your energy changes. It becomes kind of clumpy and inconsistent, and you will be far more likely to pick up external energies than you are in your authentic state.
Clarity: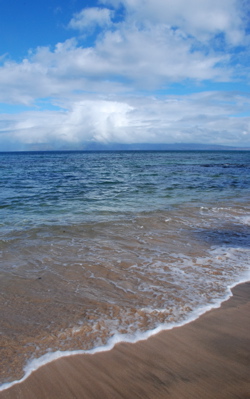 Implies the peace that comes when we are not entangled
Allows light and energy to pass through
Is a prerequisite for discernment
Supports accuracy of inner vision
Aids in general effectiveness and personal mastery
Clarity is an extraordinary asset that contributes directly to all business and personal affairs.
Clarity is not an across-the-board attribute. One may be clear in some contexts or states of mind and muddy in others. As we explored in the Inner Work series [link], our level of over-all clarity exists in direct relationship to our ability to integrate inner wounds. Blind spots caused by wounds bias vision and response. Some of the most dangerous people identify themselves as being very clear because they are intelligent, discerning, and take bold action, while blind spots the size of Texas inform some of their motivations.
Discernment:
When it comes to accurate perception and energy protection it is quite useful to be able to tell the difference between (for instance) your anger, someone else's anger, anger from a third party impacting you, irritation from liver overload, suppressed helplessness or grief hiding under anger, and numerous subtle influences that feel similar.
You need to have a clear inner mirror or remarkable detachment to discern and sort out external influences. At least you need to know which smudges were already on your mirror when you begin sorting things out. Self-awareness is essential.
You may think you don't need to know the difference between various inputs like the example above unless you're doing advanced healing or guidance work. If you think about it you'll realize that being able to tell yourself apart from assorted external influences and knowing what drives you is integral to being awake and aware. It also contributes to happiness. Being confused is a drag.
Positive thinking without discernment is not necessarily an asset. Note, for example, the way someone who views power as abusive and themselves as powerless uses power abusively. This person does not need to THINK to create the sense of abuse. He or she can repeat positive surface thoughts 'til the cows come home and as long as the inner wound is screaming out energy, emotional reactions will trump any new soundtrack grafted over the top. Substituting surface dressing for self-awareness is not ultimately positive. Positive thinking is a wonderful tool when combined with Inner Work.
Bottom line: There are many types of energy and many reasons for susceptibility. Energy protection is often approached as a simple one-size-fits-all technique. Such techniques offer partial protection or Band-Aid approaches, some of which have undesirable side effects. These techniques may be useful or essential in the short term. In the long run ongoing application of clarity, discernment, good boundaries, and Inner Work lead to profound benefit and develop natural immunity to unwholesome energies. This is an ongoing and rewarding process.
Did you ever notice that the clearer you feel the more safe you feel? What do you notice about the relationship between pretenses and your feeling of safety?
Tell us your favorite practices for energy protection.