Inner strength, peace and clarity of mind result from knowing and accepting who we are. Self knowledge gives us the ability to chose actions with which we are wholeheartedly aligned. Moving beyond betrayal depends on knowing what drives us. Whether or not we have inner conflict, we can make loving choices when we are in touch with ourselves.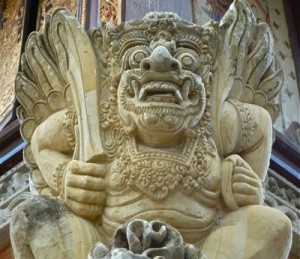 Even principled, powerful men or women with upper-level business and social skills sometimes experience themselves as being unable to say "no" in more personal relationships. Intimacy can set off submerged issues. Those who fear intimacy feel conflicted about it. Part of them longs to be close while another powerful part works to undermine that intimacy, to reject the vulnerability. Control issues can make the fearful part of them resent or even hate those who love them or come too close for "making" them feel vulnerable.
A person of fairly good character, in conflict about vulnerability, may resist expressing uncomfortable feelings until fantasies of acting out blossom into actions that betray others. Efforts to act honorable can contribute to denying negative feelings and they override candid expression until their discomfort busts their seams. Then the built-up energy is expressed in inappropriate behavior.
People do not betray because we are doing something wrong. They are just as likely to betray if we do something right! And if they do, you can bet they are in conflict. Here are two examples:
When we are able to be more vulnerable and open than another person, they may feel threatened if we get close.
If you are virtuous it can bring up conflict in others. Those who want the feeling of virtue may judge themselves because they cannot live up to what they see in you, like alcoholics who caustically criticize people who do not drink.
To understand betrayal, accept and pay special attention to your own tendency to betray. If you are honest with yourself–and even if you never actually act it out because you recognize the consequences–you may be able to find a whiff of temptation to betray. Sniff out your conflicts and you can act intentionally instead of acting out.
What forces, fears, feelings, drives, and conflicts operate within you when betrayal crosses your mind?
What part of you feels weak?
What do you actually need in those moments?
What would you have had to admit, to yourself or to another person, to be open about your needs?
Do you need the other person's approval?
What, exactly, are you afraid of?
What did you tell yourself that blocked up your compassion?
What is the most loving way you can meet your needs?
Are you willing to feel compassion for your weaknesses?
How can you use the challenge of sorting out betrayal as an exercise to develop your personal values and clarity?
Which of the above questions do YOU find most useful? Why?