"In order to become myself I must cease to be what I always thought I wanted to be, and in order to find myself I must go out of myself, and in order to live I have to die."  ~ Thomas Merton
Questioning the purpose and value of our lives need not be morbid. It arises from a longing for something more, something important. Beyond distraction, looking to relationships for belonging, or seeking to diagnose these feelings, they can be seen as a call of the soul for meaning.
Let me make a quick aside and say that belonging is meaningful, but does not substitute for being able to create an internal and a more universal sense of meaning. I am saying that if our only source of meaning depends on belonging with specific persons and groups, this may be insufficient. We can lose people and groups can disband. In addition to belonging with people or groups, we need to develop a sense of belonging in, of, and as our Selves, as citizens of and participants with the Universe.
As we mature emotionally, we learn that life purpose is not all about what we do in the outer world. We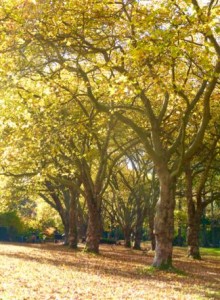 learn that meaning supplied by external situations and relationships is transitory, and can be eroded by life's inevitable losses. This realization can hit hard around retirement. I have also seen it arise in the young and brave, the profound, and in those struggling with illness.
When we are truly able to know that we will die, how we spend our time and what it means to us become vital.
While we may well have meaningful projects and purposes in the world, daily life is our foundation—and may eventually become all that we can sustain.
When we do not create and imbue our days with a sense of meaning, we feel hollow and unsatisfied. Daily life can become like going through the motions, or even drudgery. We seek something to make it worthwhile.
Enacted with Presence and Love, taking care of day to day needs is inherently meaningful. Our experience is a matter of what we bring to it.
Remembering that we will die supports living fully.
Suppose we consider death our Ultimate Retirement. There is much we can do to prepare, and this particular type of Inner Work has inherent meaning and value. Living well in preparation to death has similarities to planning for retirement. Unlike planning for retirement, planning for Ultimate Retirement does not involve putting things off or holding things back for later. It consists of doing things now that will appreciate over time in addition to making daily life more meaningful.
Earning for retirement supports hope for a golden period. Whether or not that period is indeed golden will depend in part on these preparations. It also depends on being able to support a sense of meaning without the organizing principles and structures of work life, and in the face of unavoidable losses that accumulate through the course of life.
What makes retirement happy and helps us to decline with dignity and grace?
Part of preparation for retirement or death depend on coming to grips with losses; taking joy in having had experiences in our lives, even if they are no longer be available. Part of it is also gratefulness for what we are able to experience in the moment. We can learn to appreciate the past, but still release it—without being bitter or destroyed by the difficult experiences or angry about losing the pleasant ones. Without denial or being insincere, this means practicing surrender to the realities of life. It is never too soon to do this Inner Work.
Short of a near-death experience we rarely become suddenly able to accept life and death gracefully. It takes practice and intention. It is meaningful Work. This Work begins as soon as we are able to do so.
Think about those you have seen who are preparing for death. Many become bitter, regretful, contracted, and fearful. Some bring forth a precious courage and generosity of spirit that inspire the living.How and when do we become like that? 
Do you have any role models for aging or dying positively?
How do/did your models inspire you?
How do YOU create a sense of meaning during daily activities?