"Our old personality patterns change without effort on our part in proportion
to the depth of awareness that we bring to them."
(Understanding the Enneagram, 365)
Of the myriad classes I have taken on techniques for clearing emotional blocks, none have addressed self-observation.
Bringing depth of awareness to self discovery takes courage and dedication.
It can be shocking to discover, through insight and life experience, that we are someone other than we always thought we were. We may find that in some ways we are a different person than the one we took ourselves to be and telegraphed to other people. Newly encountering a well of habitually suppressed anger, for example, can be such an experience. Some shy away from revelation.
We can trust ourselves only to the extent that we truly know ourselves. 
The more we avoid, the less trustable we are to other people too. 
However well-meaning our intentions, when we act without knowing our own hearts, we may betray others unwittingly as our unconscious motivations come into play.
Habitual defenses retain subconscious influence, exerting control over us as if from behind a screen, like the little man behind the curtain in the Wizard of Oz. Awareness offers freedom of choice. Without awareness we remain habitual–asleep to possibility.
By coming to understand our denial and defenses we become trustworthy, to ourselves and to others. We can act with healthy self-interest and remain truthful about our motivations. 
Underneath the intense emotions of our defenses is a good place to look for what we really long for, deep inside. When we look beneath our defenses with compassion we can see that they guard feelings and longings that are vitally important to us. By knowing our deepest needs and desires we can support them more directly.
We hide things from ourselves not as much because of what the things ARE, but because of how we REACT to them.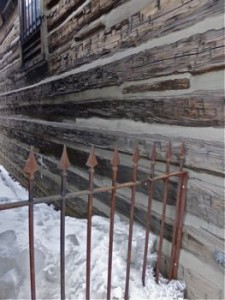 Reactive behavior is almost always defensive. It may hide shame, fear, self-condemnation, or helplessness.
Getting angry with ourselves, for example, can be a way to avoid feeling shame. Shame, however, can function as another defense. It can keep us from actually addressing the conditions and behaviors we feel bad about. Fear of failure may underlie this. If we can relax shame we are very likely to discover a perfectly-natural, vulnerable need which we've been afraid to acknowledge.
Blame tends to distract us from taking on what we can change on our own, in order to make ourselves more comfortable.
Self-loathing is a way of acting out, internally, expressing condemnation. It's like a tar pit. Gently addressing our condemnation itself offers a path out.
"Running" negative emotions (letting them take over your body without self-observing) ramps up distress. Avoiding or denying blocks self awareness.
Accepting, observing, FEELING distress and RELAXING it:
Allows compassion in
Allows us to feel into what we can do to successfully support ourselves
Supports real healing
Brings us into the present, where we have real influence and the power of choice
Allows us to discover our essential Self–which is NOT a pattern or collection of learned behavior but a vital expression of our unique Being
How do we proceed when the reflex of guarding old wounds keeps reasserting itself?
We contact our own essential nature through positive vulnerability–loving openness to possibility, with a sense of wonder.
When we actively USE despair as a doorway instead of becoming mired in it, we can move THROUGH it by learning to surrender ever more deeply into what is real.
What do you want to hide?
What makes you want to hide it?
What do you feel when your ask yourself to explore it?
What are you afraid will happen if you accept it?