"The hardest thing on the spiritual path is to become fully human." ~Meyer Baba
I am in deep contemplation before joining at an event with a spiritual teacher, seeking to be open to him after a set of group experiences during which he resisted self awareness. He is a Friend I have always loved.
I am asking myself what it is about resisting awareness that disturbs me. I am asking myself whether I am judging.
I am discovering that I am not judging, but I am disappointed. I will explore this here because it is a valuable inquiry.
I am not one who requires that a teacher or leader be perfect in my eyes. If I have ever prided myself on something it was this: A mentor I once told me I was the only person he had mentored who transitioned to a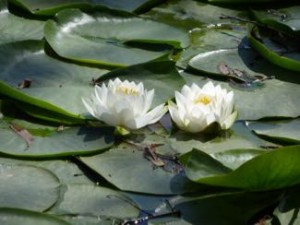 friendship instead of finding some pretext to make him wrong or reject him, once they were powerful enough to no longer need him. I did not have to push him away to realize and sustain my growth.
A teacher's mark of high success is to have students grow beyond them.
I am willing to see humanity and foibles of my current Teacher without allowing them to interfere with my enormous respect. This gives me the security that I am not likely to feel let down or foolish down the line.
Several people I have mentored have 'discovered' my own humanity, and taken objection. This is ironic since I have always been forthcoming about my flaws and challenges. When they retreated, their projections continued, flipping from positive to negative as they sought to come to grips with the issues were driving these views. I find it sad when someone feels they must withdraw to stand as a equal. I always aim to demonstrate gratitude to my mentors by standing BESIDE, as I become able.
What marks the difference in being able to accept the humanity of a teacher, friend, or fellow human, and becoming disappointed in them for their shortcomings?
Also, how do we hold OURSELVES with a respect that is not subject to erosion by our own shortcomings?
Contemplating my ability to accept my own and other's humanity, I have to start with my spiritual Teacher and my healer. They provide the clearest mirrors. I respect them easily beyond any issues they may have. They are well aware of their shortcomings and are committed to Truth.
I also consider my work with clients. I can hold space for their growth with love, and support them without feeling superior or judging them for the issues they are so brave to confront.
When I plumb my experience and ask myself why I have difficulty with the shortcomings of some while accepting those of others, I realize that what matters to me is that the person is actively pursuing and working on becoming self aware.
Now I see that my distress regarding the Friend I will see shortly stems from the fact that he repeatedly resisted what he was being shown about himself in and following the incident that occurred.
Why did this leave me feeling so distant?
I felt shut out.
Truth is the meeting hall for Essence, where We meet when we are in touch with and moving from Essence, together. This is the sacred ground where we really connect. It has nothing to do with theory, belief, opinion, speculation, or the mind. It is the actuality of Connection we experience together when we meet heart to heart without concepts, in the simple authenticity of feeling.
When we defend and deny, we close the doors to the meeting hall. Reactive emotion without the presence of neutral self observation blocks insight exploration, and connection. It keeps us in personality, unable to access Essence.
Willingness to do one's Work is often the fulcrum upon which relationships hinge.
I am looking for space in my heart to connect from Essence with my Friend and others, without allowing any incident to block stepping into shared Truth in another moment. I have confidence in my ability to do that, and I hope he lets me in as I remain open to him in his humanity.
How do YOU feel about connecting with people when they are not open to seeing what they are doing?
What conditions do you hold for engaging fully with others?
Is there something you can supply for yourself that can allow you to release your conditions and still remain emotionally healthy?