The wife of one of my best friends died eighteen months ago. He told me that one of the most painful aspects of that huge loss was that "she was the keeper of my memories." She had been and beside him, sharing countless, varied experiences and life events for several decades. She remembered the names of friends and acquaintances, what they had shared together, their birthdays and their family members. She remembered his personal history, what things meant to him, and the value that people, words, humor, and events held for him in his evolving context.
With feeling rather than mechanically, a person can become almost like the external hard drive on which we have been backing up our life. Shared memories confer a special value on those with whom we remember them. Losing these people can be like losing a chunk of our minds, feeling less connected to ourselves and less connected to people and things that have been important.
Memory is essential to meaning, and life becomes two-dimensional without it. I'm thinking of some neurological cases in "The Man Who Mistook His Wife for a Hat," by Oliver Sacks. When we can't remember what things or people mean to us we have lost something vital.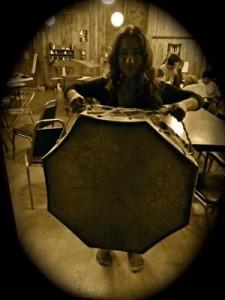 Memory plays a central role in intimacy. Remembering the context of another person enhances sensitivity, depth of feeling, consideration, and rapport. Shared humor develops through memory, and accrues more and more value over time. It's a shared emotional context. We remember what the other person finds funny and build on it. We remember what events mean, and can anticipate response.
When a loved one loses his or her memory, the impact on intimacy is usually devastating and confusing. Devastating because our shared world may be shattered or gone. Confusing because we are left with the icons of that world, yet only whiffs of its emotional substance.
We have been exploring memory and healthy loving connection in the face of loss. Our personal process of dealing with loss varies widely. There is a difference, however, between memory and obsessive nostalgia, between dealing with painful loss and being stuck in the past. A healing process morphs and changes as we go along. This is different than having a stranglehold on the past.
I've seen people drive themselves to despair obsessing about positive memories. Intensive focus on the past can function as a way to avoid making decisions leading to an unknown future. When longing and nostalgia become a way to stay stuck, they drain the present of our Presence.
Moving closer and closer to our own essence makes change and loss more bearable. When we are gaining freedom, self-expression, or spiritual development, change is easier to embrace—even when it entails loss.
Learning to embrace loss is challenging, but it can also be engaging and awakening, especially if we can bring ourselves naked into the next phase that life has to offer.
We can begin practicing at any point to age gracefully and ultimately to die well by learning not to struggle to against unavoidable loss. Learning to stay open to possibility is one of the many benefits of cultivating Presence and essence.
Do you ever resist growth by focusing intensely on your past?
If so, what does it cost you and what do you gain from doing so?
What do you do for yourself to support yourself when you experience loss?