From a spiritual perspective, safety is largely a factor of what we identify with. When we identify with things that change, we feel more threatened by change. When what we think we ARE may be eradicated by change, change is frightening.
Profound spiritual growth is more threatening than superficial growth. Patterns and personality, likes and dislikes, or our profession may change. We feel threatened if we identify with these things. Then, when they change, we think we will no longer be the same person.
Essence is not threatened by change.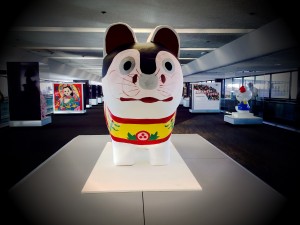 When we identify with our essence, transformation is less threatening because 'who we really are' does not change. The seasoned spiritual traveler realizes that the more we transform the more we feel like our own true and natural selves.
Getting to an experience of essence sometimes requires trauma or disruption. Unless the things we identify with become disrupted through change, we may not challenge ourselves to step beyond preconceptions and assumptions about life.
Until we assimilate trauma that informs our experience, it may be difficult to feel trust. At such a juncture it is good to ask oneself, "Trust in what?"
Distrust of God or Life is important to explore. It can bring up a whole welter of uncomfortable feelings. Sharing these feelings can be frightening, particularly if doing so has resulted in painful conversations—or silences—with people we care about. Matters that involve belief can be fraught with judgement, fear, and unspoken reservations.
The best way to approach distrust of God depends on the individual, not only their beliefs, but their relationship with their own heart, and their level of spiritual development.
It does not work to demand peace and ease as preconditions to feeling trust, or love.
Regardless of our spiritual beliefs, issues involving trust almost always hinge on our ability to trust ourselves. We may need to develop discernment, boundaries, energy related to safety, the strength to speak out, and so forth, in order to really be there for ourselves when challenges occur.
I have been learning to produce in my body and energy systems the resonance of safety and of love, and to bring these forth for myself when I am confronted with conditions and circumstances with which I am uncomfortable. When I am able to create comfort inside myself, through my own compassion, I get new insights as to how to manage circumstances and events. My self trust becomes more comprehensive.
Upon what is self trust founded? These Essential Questions to Self  form the foundations:
Am I asking life to be other than it is or to prove something to me so I can feel a certain way?
Am I trying to impose conditions upon which my full participation depends? If so, what are these conditions, and can I release them, even a bit?
Am I willing and able to keep learning, or to nurture myself until I can be open to learning again?
Am I willing to use life's conditions and circumstances as a training ground?
Am I willing to practice bringing forth the qualities I need in order to remain intact, become stronger, earn my own trust, or bring forth more love?
If I cannot be willing right now, am I willing to be willing?
Am I willing to practice discernment?
Am I willing to make The Highest Option more important than my momentary desires?
What specific energies do I need right now? What can I do cultivate them?
If I cannot or will not do what I need right now, what can I do that is constructive?
Note that this work has to do with developing a positive relationship with will.
To benefit most, we need to engage these questions whether or not we FEEL positive, and whether or not our beliefs are working.
Which questions are the most relevant for YOU right now?