Each of us has a general range of guidance. This range refers to the breadth, depth and scope that our perception can run.
Range varies with circumstance, who our energy is linked with, state of mind and heart, brain function, our current internal biochemical cocktail, and so forth. If you're exhausted, hung over and your mother is in the hospital, your guidance may have a narrower range than it does when you feel good. Or your range of guidance may actually improve under some types of adversity.
The flow of Guidance is not necessarily consistent. I've noticed when I am too tired or compromised to function logically my intuition kicks in without being squashed by too much thinking. This began after I intentionally cultivated intuitive arts while my brain was compromised during an extended illness.
I followed an excellent piece of generally-applicable guidance. It comes with a story: My brother studied internal martial arts with the only caucasian to have won the Chinese championship. During prolonged sparring sessions body and mind tired. Students were taught, "When one resource is compromised, use another."
In the context of martial arts, application would mean that if your legs are tired you use your arms more, if your body is tired you use your mind, if your mind and body are tired you use your energy or your emotions, and so forth. Practicing this principle in circumstances that call for Guidance extends effectiveness and broadens your range by using your best resource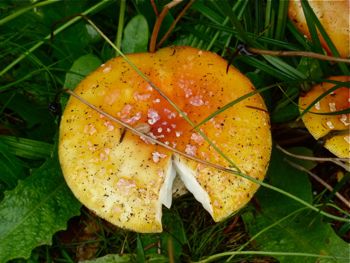 in any particular moment.
An unimaginable universe of insight is available to those who can tune in and access it. Recipients of Guidance, however, receive viable Guidance about some aspects of life but not about others. We are better at tracking down or drawing in some types of information than we are at others. With the exception of a truly enlightened being, no one person can access all available Guidance in all dimensions. We each have a slice of the pie of all possible perception.
These considerations help to explore Range and various modes of Guidance:
How many different aspects and arenas of life does it address?
What is the reach? Is it just about relationships, or is it about relationships, health, spiritual life, finance, other-dimensional energies, and so forth?
What is the detail and depth? If it's about relationships, is it just about getting along, or is it about who you can become through the relationship, how it relates to your life purpose, and how to manage your energy optimally within it?
How many senses does information come through? Does Guidance show up through sight, sound, scent, body sensation, energy perception, movement, or taste?
Does Guidance come in as Direct Knowing, where it just shows up in your head whole? Some people excel at this mode and do not recognize that they are receiving Guidance because they do not get images or voices.
How many levels of experience does the Guidance address? Does it impact just your mind, or your emotions, body, mind, spirit, afterlife, past and parallel lifetimes, displaced energy or parts, energy that doesn't belong with you, energy grid systems and fields, etc?
Does it address future or draw from the past when necessary? Does it simply report what is occurring here and now, or take place with respect to the past and future when useful?
Does it involve perception of unusual energies or dimensions when these have a significant influence?
Does Guidance reference things about which you have had no prior experience or exposure?
While it is true that an excellent guide often has greater range, range of guidance does not directly equate with quality. Some Guides have a narrow range but operate superbly within that range, with good accuracy and utility. As in any other life arena, specialism has its uses. A trance medium, for example, may have stellar accuracy with the departed–and be clueless or useless with health or relationship guidance.
Some guides have a wide range of guidance yet have patchy quality and accuracy. It is unusual but quite possible to have a very wide range of guidance and excellent quality and accuracy.
These factors increase Range of Guidance:
Skill with self-observation
Recognition and acceptance of personal biases
Ability to make adjustments for our emotional biases to see life more openly, without projecting
Openness to a wide range of belief systems without necessarily buying in to them
Courage to explore different realities
Willingness to admit and correct errors in judgment
Freedom from needing the approval of others
Exposure to multiple cultures or systems of thought
Presence in the moment
Personal clarity and discernment
Being in touch with body sensations
Sensitivity to energy
Ability to notice and release assumptions
Compassionate detachment
Desire to be of service
What is YOUR range of guidance?
How do YOU respond when you receive internal Guidance that touches on things outside of what you normally believe?