Here is the complete quote with which we began the series:
"Your work in this life is to find your work, and to give yourself to it with your whole heart. And not to do the work of another no matter how great their need." Buddha
Inspired contribution to the Greater Whole is meaningful and fulfilling. Giving, without respect for the context can interfere or distract, making it all about you instead of helping out. The word "giving" does not imply what happens with the receiver. "Contribution" implies that we are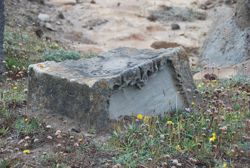 participating in something larger than our own efforts; making a difference.
'Sensing into' the situations we seek to enhance improves our assessment of when and what to contribute, so that giving may be fully of benefit. This skill complements being in touch with what and when it works for us to give.
The skill consists of paying attention to the potential results of our participation, and aiming to maximize the outcome for others. Without this sensibility we may give what is not needed while overlooking something absolutely necessary, like shipping in crates of Coke when the people need a new well.
Aim to sustain your vital forces and enhance your ability to give by honing discernment.
Contributing to the world by participating in loving service is the most meaningful thing we can do. Love or service cannot be forced as acts of self-assertion. We do not need to be in any way perfect before we set out to help. By involving ourselves we learn who we are and what to develop in order to actualize our values.
Pure service includes exercising wisdom to consider the results of receiving a gift or service. When we do for others things they are able to do and need to do for themselves we weaken them or interfere.
We cannot exercise, eat or eliminate for someone else, and we cannot do their Inner Work. We cannot open another person's heart, motivate them, or give them insight without their willing participation.
The old maxim about teaching a man to fish instead of fishing for him comes to mind.
I was in a relationship in which I attempted to get the other person to take care of himself better, and to develop greater insight and inspiration. That failed. Of course, it ended in resentment on his part and exhaustion on mine.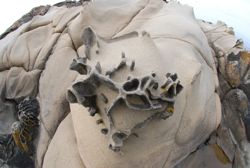 When someone wants to learn to fish they motivate themselves. You can show them and give them tips, but they need to be pulling for it, and to take up readily what they are able to do themselves.
When we attempt to do the work of another, it's like being a mother who wakes her child up for school every day, never passing along this responsibility as the child grows. As an adult, this person lacks the wherewithal to get to work on time.
Buddhists and several other spiritual groups customarily offer the results of spiritual practice for the benefit of all beings, everywhere. Is this doing their work?
It is not.
Generating positive energy and making it available to those who need it is constructive (except specifically for those who habitually feed off of others). So is praying for others. As long as you are not attached to how or whether specific people take it up you are okay. When you want or need someone to respond in a particular manner it is time to question your motivations. That is not love.
How do YOU FEEL when you are trying to do the work of another?
What if the things you do to try and make a difference interfere with experiences others require to develop strength and compassion?
What if getting your energy strong and balanced by taking care of yourself with respect and compassion helps the world, not only through everyone you encounter but by bringing helpful energy into the world through the portal that is YOU?
What if your love and self-acceptance empower your prayers and positive intentions to enhance the energy-pool we all share?