This post speaks to additional challenges with Purpose.
The problem with "needing to know" is that intense focus on the mind and on outcome block the processes of feeling and intuition—the channels through which the information you long for might otherwise come.
So many people want to "know" what their Purpose IS. Beyond presupposing that Purpose is like a job, and that it doesn't change, this prevailing attitude implies that we are equipped to live out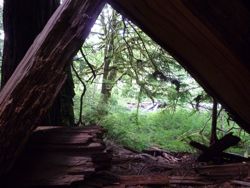 Purpose without needing to be in touch from moment to moment.
Life paths are like labyrinths. They twist and wind, and we often cannot tell whether we are getting closer or farther away from our goal of returning to the center. The answer of one moment may not suffice in the next. Each challenge along the way calls for the discernment to commit more deeply, or to establish a new direction.
Being whole-hearted whenever we possibly can is one of the best investments we can make. Even if we make mistakes with more vigor, we then learn quickly and do not repeat them.
I have been deeply touched and honored to be present as clients discover Life Purpose. At times Purpose pops up quickly and clearly, like a revelation or an insight. When this occurs we are communing together in a state of grace, perceiving together.
If someone else tells you what your supposed Purpose is and you cannot feel it for yourself this can cause intense and painful confusion. That person has no way to assume responsibility for their effects on your life if they mislead you.
A healer once told me I had a strong and abiding connection with and should be following a certain Master, she with whom she was connected. After checking in and finding I felt no internal connection with this man I felt kind of slimed. Fortunately I was intuitive enough to sort this out easily for myself.
Occasionally I meet someone who cannot seem to keep alight the fire of inspiration or make anything matter enough to fully engage themselves. We've probably all had days when nothing trumps anything else. We stir around wishing we wanted something enough to feel connected with a goal or take purposeful action. This feels worse than being really hungry and not being able to find anything you feel like eating, and can go on and on for weeks, months and perhaps years.
Remember the time between high school and college when grownups always asked, "Are you working or are you in school?" Without purpose or plan you may feel useless and flat yet intensely frustrated, tied up with too many choices you don't relate to, looking ahead at the daunting task of making a critically important choice, without information or inspiration. Where to start eating that elephant?
Lack or loss of goals and dreams can be devastating. I have wished I could do their work for them, but even when I have found and lit a spark, they themselves need to keep the fire going.
If you still have trouble developing a relationship to Purpose, here are some serious suggestions:
Rule out physical causes such as clinical depression, low thyroid, adrenal hypofunction, low testosterone, neurotransmitter imbalances, blood sugar and chronic occult (hidden) viral issues.

Then address feelings, beliefs, and the intersection of the two, as discussed in Post #2. Do this with a proficient therapist or healer.
Answer the questions that have come up through this series.
Read the Inner Work series. [link]
Get help to clear out energy that does not belong with you, that you may be carrying from a parent or other source.
Find ways to increase your physical and spiritual energy.
If it works for you ask the Universe or pray for Life Purpose, remember to stay in humility, openness, and surrender.
Remember: Purpose is a sense. Hence: Sense of Purpose.
Use sense about your purposes.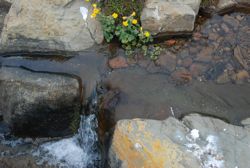 When you heal yourself you can attract and sustain what is best for you. If you do not, you are likely to undermine what you want.
Remember: We need to be in partnership with life, not control it.
Like any other type of sense, Sense of Purpose is a skill to nurture and develop.
Sense of Purpose and ultimately Sense of Guidance are developed by making a daily habit out of paying attention to what we really feel and need and what life is currently inviting, making choices that support our best interests.
What do YOU do to get in touch with your feelings, senses, or intuition?
What is your worst fear about being in touch with your intuition?