Suppose you have tried all the interventions from Part 1 and you are still having trouble. Here are additional suggestions:
Find resource that works instead of attempting the channels that do not. If you usually get guidance from your inner voice, and that is not clear, try visualizing what would work for you, or sensing it. When one part of your brain is compromised, another part may rally.
Focus on self care.
Avoid pushing yourself or getting anxious, and soothe yourself while you wait out this period, knowing that guidance will return.
Withdraw from excess engagement with the outer world except for things that bring you energy. Spend time alone, sleep more, and allow yourself to dream.
Use your experience for growth. Avoid platitudes or belief systems (B.S.) that limit your inner exploration.
Sense into any emotional darkness or blind spots by staying open to new messages, or messages in new forms. Sometimes when we grow we get different inner guides or forms of guidance and they require a growing-in period.
Consider distress an invitation to deeper transformation.
Don't force the positive or wallow in the negative but remain open to experience–without interpreting it according to personal preferences.
Surrender any resistance to reality. This does not mean giving up or giving in. It means actively reaching for acceptance of That Which Is. Resistance costs too much energy.
Seek the guidance of trusted advisors.
Try new things if they feel right.
Wait for the energy and/or external conditions to change.
Lean into your most important values.
One of my best friends died recently, from an extended illness. Even through her death was unexpected, she spent time in her last year exploring her spirituality, including life after death. As shocking as it was to lose her, something felt right about her timing. Pay attention to what you need to do.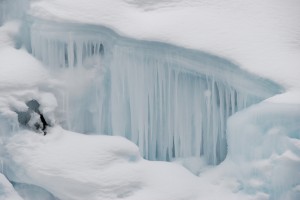 Primary Sense
When guidance is rocky, return to your primary sense.
Our PRIMARY sense is simply sensing. Sensing means attending to what happens in your body. Just noticing is the core of all awareness. Sensing is basic, foundational, and primitive–in a good way.
A client wanted to learn to test products for himself. I handed him a poor quality nutritional supplement so he could sense the energy difference between this and an excellent product I gave him to compare. With the first product, he sensed inside, held his hand over his innards and said, "The energy feels sort of curdled." This word described exactly what I sensed as well.
Sensing is one of the most powerful and overlooked forms of personal guidance. Its primary nature makes sensing less susceptible to distortion and more accessible than other forms of guidance.
When you are compromised and have trouble accessing guidance, simply sensing may work. Without knowing a direction, you can feel your way into something that works. Here is the process:
Meet the needs of your body as well as possible.
Find a moment when you can quiet your mind.
Relax your emotions, especially fears and desires.
Pay attention to your body and your energy sensations for a baseline.
Hold a clear intention or visualize a completed action and sense how you feel in your body, especially your heart and gut areas. (Examples: moving to a specific place, trying a particular treatment, taking a certain job.)
Tip: When you try this exercise, be specific about WHEN you are thinking of acting.–It matters.
How do you feel inside when you concentrate on your potential intention?
Compare several different possibilities and attend to your sensations.
Which one feels best?
What do YOU do when guidance is elusive?
Is your self talk supportive or unsupportive when you are having trouble?