This tip is counterintuitive: Keep your energy-sensors pulled in unless you have a reason to check something out. 
Sensitive sorts want to scan everything to see if we will be safe. Constant scanning is draining and causes energy leakage, making things worse. If we mind our own business, our fields remain more intact. When someone approaches and it doesn't feel right, in dangerous locations, or when intuition prompts you to attend, attention is a good thing. Habitual, inappropriate attention to everyone's energy makes one more open to drawing Stuff in.
Learning how and when to contain our energy (not "leaking"), supports safety, clarity, and vitality. 
Having emphasized our self-responsibility and the internal aspects of managing our energy, I will include a few externally-based tips on energy protection:
Mirrors are used as a Feng-Shui cure to deflect energy coming toward your house from inharmonious neighbors. You place a small mirror in a window, facing out, facing the direction where energy comes in. You set this up with the intention to bounce the energy back where it comes from. If you use this cure, do it with practical and clean intent, not defensiveness or retaliation.
Violet flame can be used for protection as well as clearing. You visualize violet flame in a space that needs clearing, around you or around your home.
I have been exposed to numerous techniques of visualizing protection in your energy fields. One uses a spinning pyramid and an inverted, pyramid, another uses three layers of different colors of light connected with different sources of protection. We do empower these techniques by honoring those who come up with them, but you can certainly craft something that works well for you.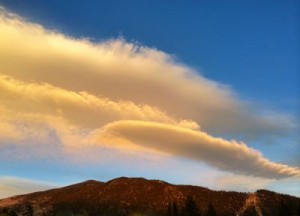 The last few tips rely on your ability to concentrate and project energy and intention. I use this type of tip only occasionally, if they are specifically called for. They are worth doing in the short term if you feel compromised and cannot yet shift what you need to shift internally in order to disengage from the energy.
As we all know, sincere prayer–with appropriate inner alignment–can be used to protect as well as to clear out energy. I have emphasized in previous posts how to address what we need to take on in ourselves to be able to align ourselves effectively. If we could just do this well we might not need other tips, but what we can access in any given moment and what we believe impact whether or not they energy actually changes.
In my opinion this is the most important tip: "Make your energy clear and transparent so energy goes on through without stopping." Most of my previous posts support this aim.
One externally-based intervention I do like. These are devices that look like laminated pictures, but they are more complex. The energy technology of this device raises the pitch of your resonance to help disengage. In a sense this is working on Self.
I have used these devices for years, setting them on clients when their energy is compromised, to clear out Stuff that does not belong with them. Recently some of my clients have started to covet them. As they become more aware of energy they can feel the results.
They look hokey. I was initially skeptical. One time I asked the guy who makes them how they work. My eyes glazed over at his response, so I can't tell you. I can say that they work quite well. I use them when I am exposed to intense negative energy until I get a chance to work on what's letting it in.
When I was writing about External Energies I made a website to sell these as a service, so people would have some kind of support as they became aware. Should you wish to get one you may go to http://positiveenergytools.com/
How do YOUR beliefs impact your style of working with energy?
Do they enhance or hinder your abilities?
Do you make belief a precondition for getting results?