This and the next post I have pulled from "Comments," on my July posts on Energy Release, with Kelly's permission. Her contribution is rich and interesting, and I'm choosing to bring it forward. I only added a few paragraph breaks: 
Hey T this is Kelly. So this is right up my ally, fortunately for writing but challenging to live with the reality as an uber empath. I will tell you that from my experience there are many ways that we pick up these energies: at conception and in womb we inherit unresolved ancestral energies as well as the energies of our parents at that time. They reside in our energy bodies. As children we are unified with the environment we live in until we begin to individuate and often beyond depending upon awareness, nervous systems, family boundaries and so forth. We may think that something belonged to us that did not, it could have a family members thought, feeling or belief.
I have personally absorbed and transmuted through my body most of the energies in my environment my entire life and was unaware for most of it. That meant that once aware I had a backlog to resolve that had not been literally digested through my body. Yes, I have had a long life of illness and strange experiences. I also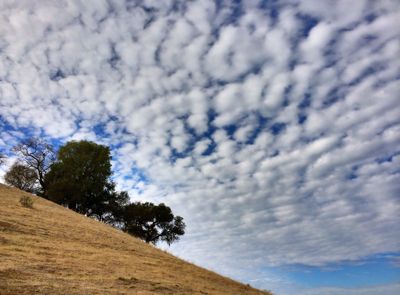 had to recognize in real time when something entered and try to sort it out. Not everyone has boundaries and not everyone can build them. There are many lessons that come from living this life.
Although I have been told that I am unique in my level of absorption, I believe everyone carries energies that did not originate inside of their personal life experience. Most assume it is just a part of themselves or give little thought to why they react or feel certain ways, or have behaviors or fears that may not have a lived experience in the lifetime of the person experiencing it.
I do this work often with myself and others and feel it is crucial in healing work to first remove the energies that are not personal in order to get clear about what is ours.
There are two things about this that are important. Sometimes a person will draw issues that are in resonance with personal life traumas and lessons. Like draws like. Second, you can also carry an entire interpersonal dynamic. Say a child in a divorced family later is experiencing issues that seem bewildering and have no memory of the day dad walked out the door.
It is not uncommon to find the thoughts and feelings of everyone who was there residing in the person's energy field surrounding the part that split off to survive. I have gone through this hundreds of times with people and it is a wonderful gift to actually experience each person's perspective, clear them then recover the little self and be able to change the story based upon the new information and adult perspective. Often there are assumptions during events like these, misunderstandings that entire lives are written on, and having the chance to experience it through the other's energy really is healing. A new story with new energy.
So how do you know that these energies are there? For some it may come in a dream or they may feel like they are not eating their soup the way they eat their soup but rather it kinda feels like how dad ate his soup? This requires a very subtle mind and awareness, but you can easily begin to track the energy once you recognize a point of departure from your normal way of being. Or say you look and feel a little big in your face or upper body. You check into it with your awareness and get nothing specific so you ask to be shown who this belongs to. Again, subtle awareness is required but the information is always there and cannot lie. They are energy imprints. That seems clear enough.
Continued next week . . .