Why learn about inner wounds? Simply being able to see and talk freely about the things that hurt frees and relieves us. Understanding wounds in a container of forgiveness is a big step toward wholeness, authenticity, and relaxed Presence.
We need to be able to go into the wounds in loving contexts so that when we end up in them by accident we can get back out. Those who feel intact certainly have loved ones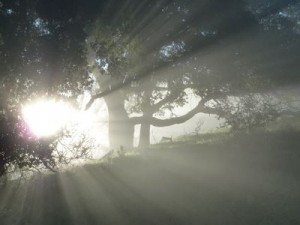 who can use their understanding. So let's explore the wounded state as it relates to self-forgiveness.

Here is how we start blaming ourselves:
As children we think there must be something wrong with us when others are unloving toward us. We blame ourselves, often to protect ourselves against being blamed by our parents—which is more frightening. Parents, partners, or even strangers don't withhold love from you because of YOU, they withhold love because of THEM. Their own self-blame–and denial of it—closes their hearts.
These are the sort of things we need to forgive ourselves for:
turning away from the love we need
withholding love from ourselves or from others
making choices that do not nourish our wellbeing
In addition to acts that have caused pain, our lapses in self care, sabotage of intimacy, over-giving, selfishness, blame for things we cannot control, and attempts to control things better left to grace express and aggravate the wounds we long to leave behind.
Here are some examples of traits that result:
Perfectionism, brittleness, inflexibility, projecting denied traits onto others, coldness, saccharine "niceness," a holier-than-thou stance, resisting rather than accepting the shadow side of life, and so forth. These are ego defenses. They "protect" our sense of identity from material we are not yet able to deal with. These behaviors keep us simultaneously avoiding and replaying the wounds hidden beneath. We've all got some. Different personalities demonstrate such traits according to our natures and the way we react to painful circumstances.
Wounds–and their pet issues—take on expression through our actions and interactions. The way these wounds and issues impact our emotions and behavior separates us from feeling deeply connected—with ourselves and with other people. Separating ourselves emotionally from other people is as simple as rejecting a compliment or feeling uncomfortable receiving love. We shut it out—and at some level blame ourselves for it because we know we are doing it.
Going deeply into the wound without resisting it allows you to eventually gain full confidence that you can manage it. Skirting around it, intellectual analysis, giving it power by fearing it, and otherwise denying or avoiding keeps us stuck. Successfully climbing out of the wound-pit a number of times, with full awareness, can make it possible to clamber right back out any time we find ourselves in that pit again.
The pattern that makes it hardest to forgive ourselves is being hard on ourselves for being hard on ourselves. The illusion that we can and should control our feelings is persistent—and toxic. We do have social needs to manage BEHAVIOR. We feel what we feel inside, and address it with compassion when we can. Judging ourselves for feeling things we don't like to feel, like self-sabotage, creates a vicious circle between self-blame and non-ideal behaviors. The patterns operate similarly whether they involve self-abuse or just wishing we were different than we actually are. It's just more subtle.
Perfectionism is a common defense against an active Inner Critic. It doesn't work. Holding a positive ideal is only as positive as we are compassionate to ourselves. If we are self-critical even the most positive ideal can become a measuring stick or a lash.
In psychology of abused children, the passive parent who did not step in to stop the abuse is usually harder to forgive than the abuser. For the same reasons we find it hard to accept that our own self—who should absolutely be the one to care for us and keep us safe—creates, accepts, allows, endures or condones the things in our lives that cause us pain. Like the passive parent, we do our best given our own fear, dissociation, social conditioning, and survival skills. We, like others, close down and get defensive when we treat ourselves to harshness.
Part 3 of Inner Wounds explores the habitual self-criticism and self-blame that can make us defensive. If we can unmask and accept these patterns, healthy self-love and true forgiveness become accessible.
Are YOUR positive ideals rooted in your real values, or in self-criticism?
What motivates you to contribute to others?