Beginners in the art of managing subtle energy are often taught to protect and shield themselves from outside influences. One of my own mentors, an advanced healer with staggering talent, caught me before I learned this type of skill—and put the nix on it.
A Viet Nam veteran, my mentor could discourse for hours on everything from Post Traumatic Stress Disorder to contributions to our understanding of consciousness from different Buddhist sects throughout history. He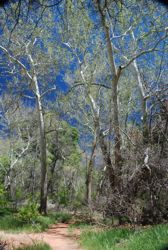 told me shielding is like a Band-Aid; not a real solution. He maintained that becoming transparent to energies and letting them pass through without sticking was a much higher art than attempting to keep influences out.
Before I we go on, I will admit that I felt extremely vulnerable and chagrinned at the time. I had no idea how to manage my sensitivity. We were in a whole house full of people at a healing workshop in which novices were messing with each other's energy. My mentor had me sit still, carefully sensing my body and feeling my safety issues instead of running around or jabbering. Apparently I survived.
Protection may provide a quick way to feel safe. I have endured situations that did require measures of protection, which I learned later from a powerful clairvoyant healer who had participated in military Remote Viewing programs. While perhaps essential over the short term in unusual circumstances, I agree that protection is not the best way to deal with sensitivity to external energies. This is why:
Trying to protect from the outside does not address the energy issues on the inside that cause us to be unsafe.

Most methods of protection do not lead to or enhance spiritual and emotional development.
Fearful motivations cultivate defensiveness.
Putting layers between yourself and the world may reduce contact with energies that benefit you.
When you do pick up external energy this is a form of guidance. It shows you where you need to work on yourself to be clear.
You may mask information that it is useful or important to be aware of.
It's easy to confuse your own mental, emotional or energetic material with something from the outside and try to remove or repel it.
Working on the energies in yourself that allow influences to impact you makes excellent use of your experiences and will help you to develop depth, strength, discernment, and clarity.
Advanced healers and energy masters do strengthen their energy fields. They may even build in structures that are protective. But the intention is not defensive. They are working with positive intention, not from fear. There is a major difference between bringing in energies that unsavory energy will not stick to, and trying to wall it off.
Bringing in positive energies successfully relies on the personal clarity that comes from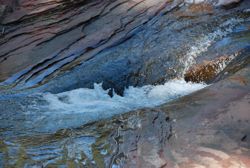 acknowledging and handling our own energies and issues. Protective actions, taken by someone who does not confront their issues, are like locking the front door when a punk in the basement is going in and out without shutting the door.
Defensive energy without looking inside yourself at your own issues works about the same as refusing to talk about things when we're feeling uncomfortable in a relationship. The energy hangs around without being dealt with. And that beaver-dam of blocked energy causes disturbances.
Becoming aware of our own interior contents allows us to deal with the energy that belongs to us. Situations become less charged, simpler, and more manageable when we're not aggravating them by reacting from a stockpile of unresolved issues.
We'll go into more detail in the next post. My book discusses energy protection in even greater detail, including specifics about when and why we pick up energy from others, and what to do about it.
Please share these posts with those who may benefit.
What does your energy feel like when you are defensive compared to when you are using good sense to stay safe?
Have you noticed that the things you want to do when you are uncomfortable stop you from doing the things that can get you past it once and for all?