Underlying some of the distress that can accompany intermediate personal and spiritual development is the following situation:
As we become more able to experience Unity, we may be treated as "other" by those who cling to the confines of what they can categorize and define. Those who cannot see where we are moving from, because it is outside of their experience, tend to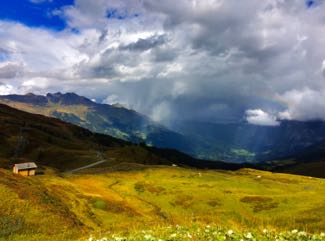 make up something they understand, or feel unsettled.
If being seen as other bothers us, we will be inclined to perceive those who 'other' us as other. This disrupts our current potential to experience Unity. It is on us, therefore, to be able to accept being othered so we do not other others.
How do we manage to see those who other us as ourselves, yet maintain the boundaries required to establish and maintain a spiritual resonance that invites the experience of Unity?
Do YOU ever experience being "othered"?
Please share your personal reflections on the topic.