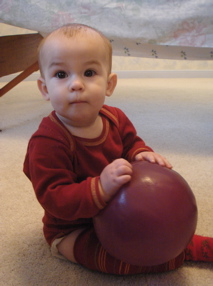 Encountering our own humanity is central to spirituality. Symptoms and life events are primary ways of getting in touch with ourselves. The way we interface with life provides guidance and develops insight. This is what the body is for—to give us a means to experience, learn and grow.
Learning and expansion of awareness come about by encountering real life through the medium of our senses, by experiencing.
Relevant questions:
Do we embrace our experience and explore life with courage, curiosity, and wonder, or do we cram what we experience into little categories that fit what we know intellectually?

(Wonderful exercise illuminates principle!)

Do we accumulate the internal resources to accept the actualities of life and of our own natures, or do we limit what we are willing to observe and refuse to accommodate the parts of life and Self that we do not like?
What is spirituality if we use it to create fantasies to buffer ourselves from life by ignoring the parts of life we fear?
Spirituality is about wholeness. We embrace wholeness by encountering our own humanity. This means being willing to discover our authenticity. Spirituality is not about being a nice person or a good person, but about finding out what it is to BE a person. We explore this through courageous self-observation, by making ourselves complete, and by learning to truly love. It does not happen by indulging fantasies of being better than others or exempt from suffering.
The many spiritual leaders I have known are not exempt from discomfort. Few have been wealthy or even abnormally healthy. Spiritually developed people do not live in a fantasy world untouched by pain, need, or challenging situations. They do bring an open, undefended, engaged, and constructive form of attention to these human challenges.
This attention does not come about by denying feeling or conveniently reinterpreting events to color them rosy but by going deeply enough into life to find or create real value from difficult experience. The skills we require to develop attention and Presence are learned skills. They come about through experience and practice.
Spiritually developed people do not demand a disproportionate excess of worldly goods as if accumulation and luxury were badges of spiritual accomplishment. The notion that fulfilling worldly desires is a measure of spiritual success is silly.
Spiritual success is totally independent of material interest. A spiritual person may have almost nothing or may be wealthy, but getting and having are not a central focus.
Service, contribution, learning to love more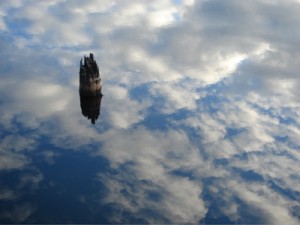 profoundly, and expansion of consciousness are intrinsically more meaningful than getting and having.

Spirituality is about deep connection with life. No you do not need to put down or avoid wealth or give things up, unless you are called to do so for your life missions. Just don't imagine that attaining stuff can fulfill you. Stuff is a means to an end, an expression of who you are, or a distraction.
Which is it for you?
What does it mean to be a spiritual person?
Please share your insights below, and pass this post along if you like it.