continued . . .
One of the primary meditations that my Teacher recommends is to breathe in the all pervading life in space; breathe in the energy and life force, the wonder and beauty, and everything, and aim to feel that life force as an actuality, in one's body. The results of practice are the little beginnings of this change, which I am tasting and talking about. Then we breathe out, focusing on the heart. Out of all the different energies and impressions, we focus on love, then intentionally select divine love, and breathe that divine love out of the heart., feeling it This is a powerful and beneficial way to meditate. It's very direct and cuts out intermediate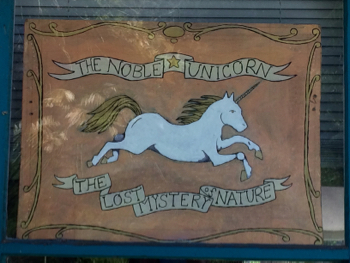 or unnecessary steps in development.
Of course—as with everything in this sphere of experience—there is a danger of doing the practice just in the mind; thinking that we are doing it instead of doing it with full body experience, energetic connection and emotion.
Working with breathing in and out the qualities of the different elements—earth, water, fire, air and ether—and sensing the differences between those modes of experience builds muscle when it comes to experiencing different energies directly, through the body. These modes of experience (symbolized by the elements) of course are always happening simultaneously in every moment, although the exact balance between them differs to shape each moment. By separating them out and doing them one at a time we can begin to get clear about each one and feel them more directly.
It is good to remember that there are certainly likely to exist many other elements that we may not have defined, just as there are dimensions we do not experience.
This type of practice is very helpful. The most difficult aspect of practice is to be able to sustain genuine self love. If I criticize and judge myself for being at the place that I am on the path, I will recoil and shut down. My self observation will stop, and I will be just like anybody on or off the golf cart, distracting myself and staying busy, or numbing myself to keep from managing the strong feelings and sensations that come up. If I can ALLOW the strong feelings to come up, and maintain self love, and the importance of tuning into and sensing my essence underneath all of the personality traits and fears, etc, then it should be a lot easier to do the same thing with other people. And with strong winds and moving clouds.
I'm sure I'll still need ample time alone to manage my sensitivity. And that's fine, because it allows me to fully open up. We need to wear some layers when we are around other people, and to be aware of the socialization that allows these animals that are also human to exist with one another. We all have coverings of socialization over the natural animals that we are underneath—all the instincts and drives that accompany having a mammalian body. Socialization has an important value, to help mediate these instincts and drives. We can respect the purpose of socialization without losing our self awareness—either of the instinctual self or of essence. This balance allows us to be, as they say in some spiritual circles, "In the world but not OF the world."
It's an adjustment to be able to see and recognize social conditioning for what it is without identifying with it to the extent that we lose our ability to truly observe ourselves as we are, or losing parts of ourselves to it. In other words: having a choice.
As I write this, using the voice memo function on my phone, several people have come by. It's been fine; I've been comfortable because I took up those layers again. It's key to be able to intentionally shift into the layer of experience that works for what we are doing at the moment. For the most part we get a lot of practice with the socialized parts and less practice with the parts that generally remain in the unconscious or superconscious. It takes time, openness, love, and often silence to access these layers in pursuit of wholeness and unity.
How do the habits and compulsions of your socialization impact your ability to be in touch with your deepest motivations? (For example, can you watch your responses to things openly without shutting down if you think they are not "nice"?)
In what ways do your socialized skills and habits impact your ability to be in touch with your unadulterated core essence?