Practice leaning into any uncomfortable inner spaces.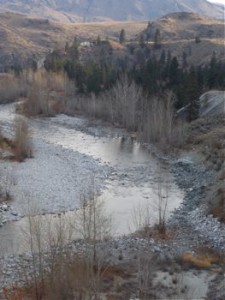 This one practice will help you to reclaim parts of yourself that you may not yet be able to engage directly. Such parts hold valuable keys to what you need and want. They open doors, lead to personal revelation, put you in touch with your inner voices, promote sincerity and authenticity, and gradually bring about the wonderful solidity of personal congruence and integration.
I am not suggesting that you sit in distress at every moment. I am suggesting NOTICING distress and touching in for enough time and with enough intention to feel, assess, and express authentic feeling. Then you can make an intelligent accommodation to your actual needs.
These additional practices promote self discovery:
When you feel discomfort of any type, explore it by asking yourself questions about it. (Examples of question chains)
Sense into your body and be aware of any emotion that arises as you focus on a particular symptom. What does this symptom tell you about your feelings or needs?
Be willing to accept that there may be benefits to being ill, incapable, or in pain. Do not judge yourself for this. We all have a Saboteur part. Being able to be aware of it is a big advantage. Be skillfully curious about the potential advantages of distress.
Notice inner conflicts where part of you wants one thing and another part wants something different. Stay objective and seek to mediate fairly between these parts. If a part is destructive, ask the destructive part what it needs until it brings forth an answer, image, or sensation to which you can make a constructive response.
Practice identifying your most vulnerable underlying feeling. Be gentle and kind, inviting it to let you know what it needs.
Stay with your experience during these practices and notice what emerges.
Keep looking deeper until something arises from within. This 'something' may be a feeling of emerging clarity, a fresh insight, or a moment of realization. You have come to the core of the issue and are 'done' when you will begin to feel grounded, easeful, and congruent. At this point you may naturally rise back up and out of your issue with a feeling of accomplishment. This feeling is quite different from stopping without resolution, or getting distracted.
Intentionally devise intelligent ways to take care of any real needs you have discovered underneath your discomfort or emotional pain. You may, for example, need to set a boundary, establish time for yourself, speak out, change a habit, or begin to talk with yourself more kindly.
Doing this sort of practice actually develops areas of your brain. Using your intelligence to process anxious feelings actually reduces firing in the part of your brain related to anxiety. This type of intervention also helps to develop brain function related to sensing. Practicing sensing and talking intelligently to yourself about your emotions develops the ability to change your state intentionally.
The Well of Grief
By David Whyte
Those who will not slip beneath
the still surface on the well of grief
turning downward through its black water
to the place we cannot breathe
will never know the source from which we drink,
the secret water, cold and clear,
nor find in the darkness glimmering
the small round coins
thrown by those who wished for something else.
What cues tell you when you are in an expanded or contracted state?
Notice when your heart opens or closes. How does having your heart open or closed bias the types of solutions you are able to access?