Sometimes I still get reactive at recorded messages thanking me for my patience. After being on hold for ages and being disconnected repeatedly, trying to take care something that 'shouldn't be' going on in the first place, I've been reduced to screaming that I don't HAVE any patience (plus a few expletives). Most large companies do not care about their insidious impact on thousands of people's lives. I justify my outrage with this care. Reaction still raises my blood pressure, floods me with stress hormones, closes my heart, etc.
My underlying core distress in this situation has to do with not mattering as a person. When I successfully address this inside it relaxes the reaction.
Without compassion for our distress it is very hard to intervene, especially if we feel bad about our behavior. Judging it doesn't help. We need to create a loving opportunity to step out of it, right in the moment.
If we think in either/or, we may think: "I have to accept or tolerate this and go along with it even though it's wrong OR I have to be mad." There are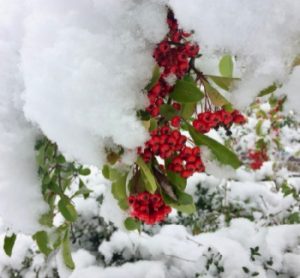 always other choices. Either/or must not be allowed to reign. It's a trap.
As I observe my reactions I begin to invite myself gently to make a different response. I ask myself, "What might that response be? It has to be something possible right now."
Sometimes it's fine to blow off steam and yell at recordings. I might feel better for expressing. Other times the same expression makes me feel bad and doesn't help. Staying in touch is essential since one-size-fits-all responses are not sufficiently present.
It's so easy to get down on one's self. If I can take on the situation as a challenge to personal mastery and manage it with equanimity, this does not preclude giving a company clear feedback about their technology and methods. Useful feedback may help save thousands of people from enduring the same frustration.
Observing my motivation and my desire to have things work well for everyone instead of criticizing myself for being in distress, begins to open up options.
Then I relax more and I can ask the person I'm talking with to bring the issues up at a meeting, to their boss, or otherwise do something that may change the problem. I remind them that it is demoralizing to deal with faceless companies that don't manage their impact on the public. Feeling like we don't matter increases depression and stress. When I can enroll their assistance, the employee can feel good about taking a constructive and proactive attitude instead of shutting out people's distress. I can do this without first losing my own peace.
What I would like to do in those situations is to integrate lessons from meditation: Breathe, relax my body, access love, ground myself, connect with the universe. Sometimes I can.
When we become disturbed or unpleasant, it's a call for our own compassion and for the compassion of others. It's okay to ask for that compassion, even though we may or may not get it. It's even better to generate it ourselves.
It takes time and intention to learn how to bring compassion into our own distress and to minimize the distress we cause others. Judging ourselves, trying to be good, or making anger a bad thing doesn't work. Neither does splitting off from the parts of ourselves that are in distress. Developing skillful means takes time, but feels good and keeps our hearts alive.
Mastering reactiveness can be an act of love for others as well as a way of loving one's self.
What kind of situation casts you into reaction?
What is the underlying or core distress that drives your distress?
How can you make a compassionate response to this distress?
What happens when you do?