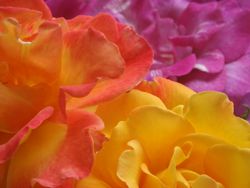 A consistent habit of Inner Work develops within you a central hub of self-observation. This capacity becomes a part of your core–central to you. It is like an inner diamond with facets that face each aspect of your personality equally, or like the center of a wheel. Each aspect of you is a spoke. The diamond image implies clarity and value. The spoke image implies direct connection between your core and the rim—expression and behavior.
Developing a central hub of awareness through effective Inner Work offers the following benefits:
Inner strength
Greater emotional balance
Impartial observation
Discernment
A more compassionate perspective
Extended capacity for real Choice
Evenness, from being less reactive
Greater ease in managing criticism from others
Reduced need for approval
Increased ability to remain consistent with your values
Capacity for true commitment
Personal agency/power
Ability to be true to yourself
Clarity regarding what is authentic and what is not
Greater capacity for honesty
Increased understanding of self and others
Increased capacity for authentic intimacy
Inner Work is the process of coming to know exactly who you really are, beneath all masks and behind all blind spots. As you become established in your sense of self you will be less afraid that you can lose this self to another.
The fruits of Inner Work take time to ripen and become sweeter as they do. Initial exercises in self-observation can "taste" like unripe fruit. Yet for self-observation to serve us we need to be able to do it at the times when it is difficult. As long as we check out during the moments when we are strangers to ourselves we have no real will or personal authority when we need it most.
The nature of unconsciousness is that when we are uncomfortable, scared, bored or hostile we tend to look out instead of looking in. This is like missing some of the footage on a film. We lack continuity of perception. Inner work is learning to stick around and watch ourselves as this is going on.
Continuity in self-observation is a huge challenge. If you take it on, it may be the most important thing you will ever do in your life.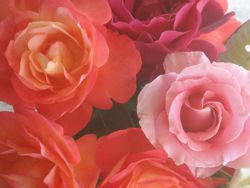 Every time you remember to notice that you are breathing, and bring your awareness fully to the moment is like putting a penny in a piggy bank. Each fully aware breath is a reward in the moment. Each breath builds equity in your capacity to string moments together and stay with yourself, Awake.
Your life cannot be transformed without changing the quality and focus of your moments. Consistently collecting a lucid moment here and a moment of awareness there transforms your entire life. If you are waiting for the coconut of enlightenment to fall upon your sleeping head, you may be sleeping under the tree when the angel of death comes along to claim you. Wake up one moment at a time.
Many different techniques lend themselves to waking up in the moment. Are these techniques Inner Work? It depends on whether or not you are working on that core diamond. I discuss the difference between Inner Work and various techniques in my next post: Inner Work Part 4: Inner Work and Self Development Techniques
Remember: Picking roses can be another chore to cross off your list or a lovely experience, depending on the quality of attention you bring to it.
Have you had a moment of lucid awareness that has inspired you or changed your life? It would be great to see your story or other comment on this post.