Being comfortable and clear relies on knowing where we start and stop, what is part of us and what is not, which feelings and sensations originate with us and which come from other people or events. The more intuitive we are the harder it is to make this call.
Mystics experience all life as one. The psychologist Jung coined the term "collective unconscious," where personal experience merges into what is essentially the group mind of all of us together
The more expanded your awareness the harder it can be to tell your own cup of water from the ocean. In actuality, water that runs through us has been in many different people, places, plants, periods of time, and life forms. We now call the water and minerals of our bodies "I." Atoms jump in and out and energy interpenetrates us in the sea of greater-than-self awareness.
The task of knowing who we are involves being able to sort out different levels of awareness. Telling our bodies apart is easy. Sorting my feelings out from your feelings can be easy or hard, depending on early experiences, how similar we are, and other factors. The mind world is a stickier wicket. If you've ever had the same dream a friend had on the same night you have an idea how hard it can be to sort out mind from mind.
The most distinctly personal levels of our minds have a distinct and separate energy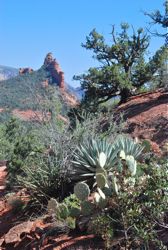 frequency or signature that identifies us to ourselves and to those who can identify persons through the energy of their thoughts. Advanced Intuitives and those who are trained in Remote Viewing, for example, have this skill.
Transpersonal levels of mind are more diffuse. The thoughts of everyone are out there in the mind-cloud of general human awareness and can jump from mind to mind. In Family Constellation/ Reconstruction sessions, where group members agree to represent one person's relatives, it is not unusual for participants to temporarily express very specific emotions and physical symptoms of persons they know next to nothing about. This is exemplifies transpersonal experience. The group mind allows for transfer of information without words.
Boundary confusion STARTS WITH energy. Energy is not a woo-woo abstraction. Energy is a real part of the non-verbal communication that actually occurs during events when boundary issues begin. When a parent or family member invades a child through inappropriate acts, for example, the energy part of the communication actually enters the fields or body of that child. This type of energy is stick and hard to throw back out because the child cannot tell who it belongs to, owning it. This is one major cause of issues with boundaries.
Boundaries are primarily about sensing/knowing what is yours and what is not. This especially includes knowing what you are and are not responsible for causing or creating. Taking inappropriate responsibility for the feelings of someone who is attempting to manipulate you emotionally is an example of boundary confusion. You do not cause their emotions and you are not responsible for stopping them. They are. You ARE responsible for finding an effective and preferably respectful way to get away, and for taking care of your own emotional needs. Your need to be liked, for example, must not overpower your need for safety.
Making sure to be consistently authentic is an act of healing if you have any issues with boundaries. This minimizes giving yourself away to try and please others, second-guessing them, or otherwise getting them in your space and you in theirs. State straight out what you feel comfortable or uncomfortable with, respectfully, and work out positive solutions that work for everyone whenever you can. Challenges can often be used to hone new skills.
"Boundaries" is another word for self-possession. Self-possession is a fascinating term if you think about like this: If you are in possession of yourself, nothing else can possess you. When you are fully in your body and in touch with your feelings, energy that does not belong to you passes through but does not take up residence.
Do you ever get confused about what is YOU and what is someone else?
What types of energy do you get confused with?
What kinds of actions help you sort yourself out?