Spiritual guidance can be a thorny topic because it tends to be riddled with beliefs. Beliefs can be like passionate opinions. Differences can bring up conflict, sometimes even when people are basically in agreement but use different words.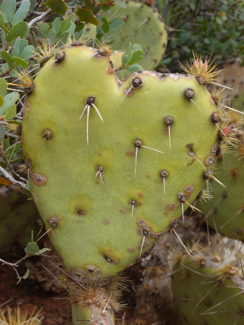 Hand-me-down beliefs based on learned concepts differ in nature from beliefs that express our responses to direct personal experience.
When belief results from life experience we are less likely to get wrapped up in whether or not other people agree. We can allow belief to morph and change along with unfolding life experience.
Spiritual affiliations or alliances are connections we feel with teachers, saints or masters, paths or traditions, and related individuals and groups. These vitally alive connections can stimulate insight, inspiration and transformation. Involvement may feel karmic; a special link to a deeper and more meaningful life.
Established spiritual affiliations are like brand-name nutritional products. Some work quite well, others not so well. Some work well for some individuals and poorly for others, depending on their specific needs. Some work well for a period and then the person needs a different product in the same line, a totally different brand, or a break from that particular type of stimulation.
If we become too attached to an affiliation we can get caught up in avid involvement like the hype and structure of a multi-level company. There is nothing wrong with intense involvement, and some involvement spans a lifetime. Investment can, however, impair objectivity. It can make us unreceptive to feedback about whether or not the system works for others, or to other input.
Direct experience thrives through open observation. This does not preclude profound spiritual affiliations. It just means being able to stay with our actual experience instead of ritualizing our involvement. We stay AWAKE in spiritual involvement instead of going to sleep within its structure. This means bringing ourselves to practice fresh instead of making assumptions or functioning out of habit.
Spiritual affiliations are also like exceptionally dear friends. We may speak of them with love. Someone else may take inspiration hearing about this love. It does not follow that it serves this person to adore them as we do. This person may have an intense need for the kind of deep connection we feel. While it is possible that they could join in our friendships, it is more likely that they need to explore and develop their own alliances.
Does spirituality necessarily enter into Guidance? Not necessarily. I think this depends on our personal orientation to spirituality. From the standpoint of spiritual Oneness, all of life is spiritual. Any type of experience can be used to learn and grow.
Guidance springing from instinct, body or energy sensations, and intuition regarding people, places and events are based on direct personal experience. They need not involve belief. Spiritual Guidance, in contrast, carries a belief that human life has purpose and persists beyond the duration of the physical body.
We will focus on Spiritual Guidance and I will share more about my spiritual process over the next few posts. These experiences shape the context of my extensive relationship with Guidance. I have no interest in drawing you in to my particular path. The energy from spiritual experiences can be inspiring, and the material may provoke reflection.
As a guide, my personal affiliations are rarely directly relevant to my clients. Skilled guides serve others to become who THEY are, not who WE are. Very occasionally a client has been naturally and appropriately drawn to my spiritual sources. If their interest shows a true fit, I neither obstruct nor emphasize potential involvement.
How do YOU feel about established spiritual paths or traditions?
Does spirituality require a path or tradition?
Can you sense any underlying fears or judgments that color your attitudes?
What does Spiritual Guidance mean to YOU?