Discernment makes intuition function clearly in the practical world. As we explored in recent posts, the better we know ourselves the better our discernment.
Here are a few more practical ways to get to know yourself and to develop discernment skills:
Stretch Your Comfort Zone:
At least once a week, see what it feels like to do something you consider out of character. Try taking a stand or telling a joke when you would usually remain silent or visa versa, go somewhere you haven't been, drive a different route to work, or eat something you have never tried. What you do is not as important as staying awake for opportunities to create more elbow room than your personality and habits usually allow.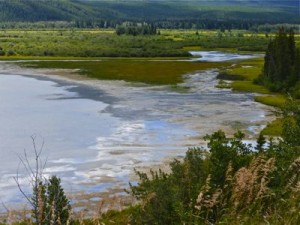 Stretching your comfort zone is a great way to explore who you take yourself to be, and your subconscious limitations. Different sensations come up, showing you who you are underneath your habitual expressions. Acting outside of your script is a great way to get to know your real self. You begin to sense more clearly how your home state and authentic energy FEEL. This clarity supports discernment.
I tend to be withdrawn in social situations. Some years back I went to a party where no one knew me. They were having a talent show. I decided to attend the party as if I were a Leo. I dressed more expressively than I normally would. Instead of withdrawing, I got up on stage read a poem I had written. My objective was to do this with body language that implied that I did it often. I had never spoken on stage, and was in fact mortified.
After I read my poem people began to approach me. From their comments and questions I realized that they assumed I was a more gregarious sort of person, who read on stage often. I had drawn in different sorts than I normally attract. To my surprise I also noticed that I had no idea what to say to them!
I didn't want to be an impostor, so I just told them what I'd done. The people I usually attract would have found my experiment interesting and discussed it. These people wanted to talk with a poet, so they wandered off. I was confused for a minute, then saw that it didn't hurt anything to have a brief exchange. It was quite interesting to self-observe through the feelings that arose, and to notice the way my behavior and comfort zone creates relationship.
Try Being Picky:
Being picky about energy can be fun and educational. It can feel really good to keep your energy to and for yourself. Give yourself permission.
Get a new cup, bowl or glass and set it aside for your exclusive use. What do you feel if someone handles it. Why? Beyond size, color preference and hygiene there are more reasons so many people want to use "their cup" at work. We may have subtle reasons when we want the same seat, side of the bed, utensils, or pen. Pay attention to your feelings and sensations.
See if you can sense what "your spot" feels like, and whether anyone has been there since you were there last.
Wash your clothes on their own, without mixing them with someone else's. See whether they feel more like you.
When you sit in a circle or at a table with other people, change your seat location and notice the ways in which you feel different. The entire group will operate differently depending on the geometry of each person's location. You can "tune" the energy of a group by changing positions until everyone is in the best spot for the group. Doing this as a group is a fun and interesting exercise in energy discernment.
Remember to be gracious to those who remain oblivious of energy.
What are YOU picky about when it comes to energy?
How do you feel when you need to keep your energy clear in a certain way and someone interferes with your efforts because they don't understand?