The simplest and most basic guidance comes from what we love or what we resist.
Attraction and resistance offer an indisputable sense of direction–at least for the moment. The results of paying attention to attraction and resistance vary widely according to our personal values and level of spiritual development.
Let's begin with the most limited expression of this mode of guidance: Until we develop comprehensive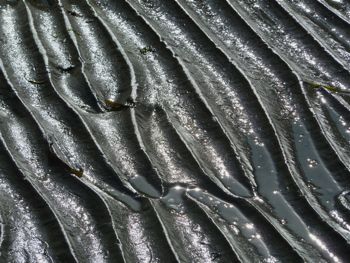 personal values, simply pursuing what we want can mire us in indulgence. Resisting what we don't like might be like digging in our heels, plugging our ears, closing our eyes, and humming. Where is the guidance in this? Basic lessons can be discovered through the results! When we get tired of the results our values and self-awareness become more sophisticated.
The act of seeking guidance promotes personal development. Contemplating guidance involves looking within to find out what we want or need–and then paying attention to the results of the actions we take in response. This process refines self-observation.
The more we develop self-observation and come to value personal development, the more subtleties we discover through what we love and what we resist.
Love unfolds in response as we take guidance from what we love.
Suppose we love an allergens or someone who treats us poorly. If we take guidance from the results of our experiences we gradually become rooted in greater love for ourselves and learn to treat ourselves kindly. We may come to love feeling clear and healthy. We may love an ideal, a way of life, a cause, or an inner state.
Moving toward what we love shows us which way to go. Even if we make a mistake, if we make it wholeheartedly, we learn much more quickly than we will through half-hearted sampling.
What we resist also provides more advanced guidance as we become more aware. We notice that we resist in others shows us what we still need to learn to love in ourselves. Noticing when we feel uncomfortable allows us to set healthy boundaries, to make decisions that work for us, and to make choices that invite happiness.
Anything we judge is an opportunity for self-exploration, discovery, insight, and release. Repulsion, resistance, annoyance, and hatred all speak to things going on inside that can use some healing–if we open ourselves to listen. It takes guts and love to carry light into those dark corners.
Sometimes we resist what we love or love what we resist. Delving into this type of conflict yields self discovery and leads to greater peace.
Following inner guidance with sincerity establishes a way of moving through life with attention to what is happening inside us. We begin to engage life with meaning and intention. As mastery develops, the habit of attending to guidance becomes more and more fluid, intuitive, and almost magical.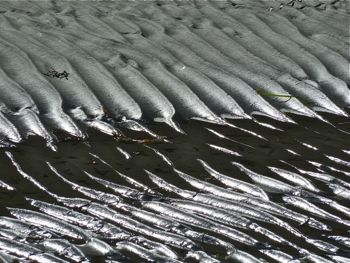 The purpose of Guidance is not to magically avoid what we dislike and attract what we desire but to accelerate learning from our experiences, live with a sense of meaning and navigate our depths. The habit of attending to Guidance leads us to reinvent ourselves. In this process we may discover that what we dislike can be used to serve goals that bring far greater satisfaction than getting what we thought we wanted.
Whenever we give what we love or resist authority over ourselves we lose energy and reduce our personal freedom.
Anything we give authority over ourselves can interfere with our ability to receive and respond to guidance.
What do you give over authority to in your life?
How do YOU take guidance from what you love?
Think about some of the things you wanted passionately some years back and did not get. Are you in any way relieved that you didn't get them?